Welcome for a Holiday in Pousujärvi!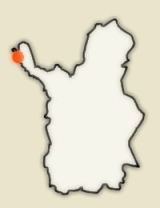 Pousujärvi is a small lappish village located in the Lapland region at the very northern Finland. The pristine nature and clear waters with gorgeous mountain views offer unforgettable experiences.
A village of only few houses offers a peaceful resort at root of the great fells of three nations.
During the period when the ground is not frozen it is possible to go hiking and experience the rugged but beatiful wilderness of the fells. Near Pousujärvi there is possibility to make a day trek to the old chuch site of Rounala, where there is marked path beginning from Saarikoski. Other popular day trekking locations are Saana and the boundary mark of three nations at Kilpisjärvi.
During the winter season the Victoria-snowmobile route goes right through Pousujärvi so the location also suits well for a base for riders. The cabins are located at the site where Könkämäeno-river expands and joins the lake Pousujärvi. Könkämäeno is know for its trout and grayling catch so a good fishing site couldn't be any closer.